GG

Decorartist

offers decorative finishes on glass, using traditional techniques such as the silvering bath for mirrors and the antique art of verre églomisé.

See my portfolio Contact me
I realise unique pieces with the application of gold, silver or other precious metal leaves, resins, natural pigments and oxidative products on glass.
Combination of materials, different techniques and styles that enhance, by blending together, ancient and modern aesthetic elements.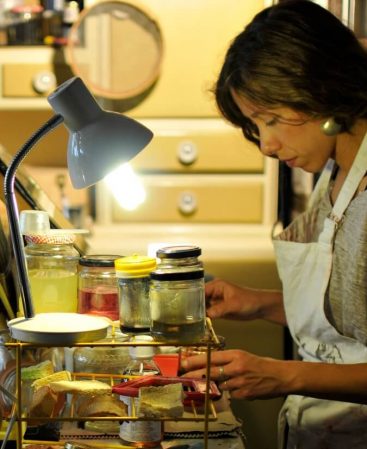 About me
I am Giulia Gubernati, I have always had a passion for art and creative craftsmanship.
After moving to London, I discovered the decorative arts field, specialising in finishes on glass, particularly in the process of verre eglomise', handmade silvering and antiqued mirrors.
Portfolio
My work is totally handmade, and that allows me to create unique pieces. For a personalised finish, the client can chose the intensity of antiquing, materials and decorative motifs.
Do you have any question or you need a quote for your next project?
Contact Me